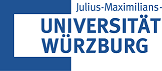 Usage notes

The microfilm scanner is located in the Great Reading Room 1 on the first floor of the central library Am Hubland.
In buildings and enclosed spaces of the university, the recommendation to wear a face mask applies, especially where a distance of 1.5 m to other persons cannot be safely maintained
Please disinfect your hands before and after using the microfilm scanner. A disinfection dispenser is available for this purpose.
Persons showing symptoms indicative of a COVID-19 disease are excluded from use.
The microfilm scanner may only be used by the person who has booked it for this period.
Food is not allowed at the microfilm scanner. Please do not leave any personal belongings or trash.
This is how the booking works

Please note: The reservation of the microfilm scanner is made without guarantee. As unforeseeable technical defects or infrastructural disturbances can occur, the University Library cannot guarantee that you will be able to use your booked workstation.
The microfilm scanner can be booked by all users of the Würzburg University Library. Students use their student JMU-ID to log in. External users apply with their login for the computer workstations.
Bookings are possible for Monday to Sunday.
Bookable time frames are Monday through Friday between 8.30 a.m. and midnight and Saturday through Sunday between 9.00 a.m. and 10.00 p.m. The time slot per booking is between 30 minutes and two hours.
Two bookings are possible per day and account. The personal data of your registration are not visible to other library users.
You can book a maximum of 4 days (=96 hours) in advance.
Please check in within 15 minutes after the start of the session to confirm your booking. Otherwise, the booking will be cancelled automatically.
You can see an overview of your unconfirmed bookings when you are logged in to the booking system and click on the orange number in the top right corner of the menu bar.
You can cancel bookings that are no longer required until the start of the session.
This is how the check-in works at the start of the session

Scan the posted QR-Code with your smarthphone. Or click on "Confirm booking" in the menu bar in the booking system.
No smartphone? Use one of our check-in stations, e.g. on the ground floor opposite the information desk. Enter your ID (without password). This is possible up to 15 minutes after the start of the session.
Now you are checked in and can use the microfilm scanner for the booked period.
Overview plans
Further Links